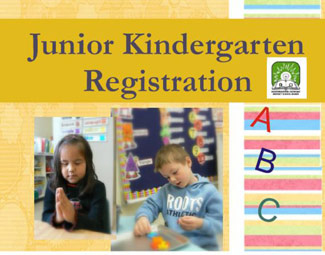 Junior Kindergarten/Kindergarten Registration
YOUR CHILD IS A WELCOME ADDITION TO OUR CATHOLIC SCHOOL COMMUNITIES!
If your child was born in the year 2009, it is now time to register him/her for September 2013.
Registration is ongoing at all our schools. Please call or visit your local Catholic school for details.
You can also pre-register your child online using our secure online registration system.
For more information, download our JK Registration pamphlet
.
Now is the time to register your child for the 2013-2014 school year if they were born in the year 2009.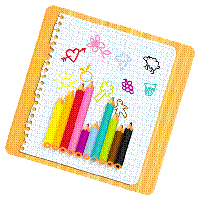 You will require the following to register your child:
Birth and Baptismal Certificates
Immunization Card
Anglophone and Francophone children are both welcome. French Immersion Programs are available in many areas.
For more information, please call the Board Office at 1-877-422-9322, or (705) 268-7443.
OUR CATHOLIC SCHOOLS

PORCUPINE/SCHUMACHER

ST. JOSEPH SCHOOL
207 Huot St.
Tel: 235-4622
English Program
Junior Kindergarten to Grade 6


ENGLEHART

HOLY FAMILY SCHOOL
80 Eight Ave.
Tel: 544-2397
English Program
Junior Kindergarten to Grade 8


TIMMINS

ST. PAUL SCHOOL
387 Balsam St. N.
Tel: 264-5620
English Program
Junior Kindergarten to Grade 6

SACRED HEART SCHOOL
401 Cedar St. S.
Tel: 264-5869
French Immersion Program
Junior Kindergarten to Grade 6

O'GORMAN INTERMEDIATE CATHOLIC SCHOOL
490 MacLean Dr.
Tel: 264-6555
English and Late Immersion Programs
Grade 7 to Grade 8

O'GORMAN HIGH SCHOOL
150 George Ave.
Tel: 268-4501
English and Extended French Programs
Grade 9 to Grade 12

COCHRANE

AILEEN WRIGHT ENGLISH CATHOLIC SCHOOL
75 Sixth St.
Tel: 272-4707
English Program with Core French
Junior Kindergarten to Grade 8

NEW LISKEARD

ENGLISH CATHOLIC CENTRAL SCHOOL
245 Shepherdson St.
Tel: 647-4301
English and Late Immersion Programs
Junior Kindergarten to Grade 8

KAPUSKASING

ST. PATRICK SCHOOL
6 Cedar St.
Tel: 335-3241
French Immersion and English Programs
Junior Kindergarten to Grade 8

COBALT

ST. PATRICK SCHOOL
119 Lang St.
Tel: 679-5575
English Program
Junior Kindergarten to Grade 8


IROQUOIS FALLS

ST. ANNE ENGLISH CATHOLIC SCHOOL
200 Church St.
Tel: 232-5355
French Immersion and English Programs
Junior Kindergarten to Grade 8

KIRKLAND LAKE

ST. JEROME SCHOOL
128 Woods St.
Tel: 567-5800
French Immersion and English Programs
Junior Kindergarten to Grade 3

MOOSONEE

BISHOP BELLEAU CATHOLIC SCHOOL
18 Bay Road
Tel: (705) 336-2619
English Program
Junior Kindergarten to Grade 8
SACRED HEART CATHOLIC SCHOOL 63 Churchill Dr.
Tel: 567-7444
French Immersion and English Programs
Grade 4 to Grade 8