O'Gorman High School Students Called to Action
OHS students visited Toronto to help those less fortunate and struggling to survive on the streets. This project is through MCC - Mennonite Central Committee and called TOOLS - Toronto Ontario Opportunity for Learning and Serving. Be prepared to be called to action!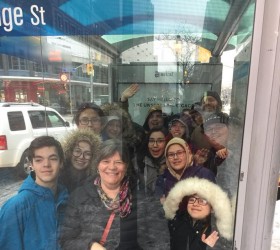 St. Joseph School Students Receive First Communion
Eleven St. Joseph School students and four members from the community or family members of students recently received the Sacrament of First Communion.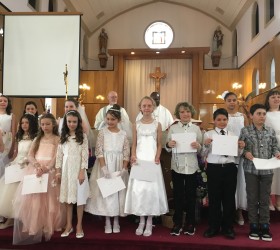 O'Gormn High School Students Design Timmins Comicon Props
OHS students were visited by Batman and the Bat-mobile as a thank you for their hard work in support of this week ends Timmins Comicon. Both technology and art students produced life-sized superhero action figure boxes where Comicon fans can stand and have their photos taken.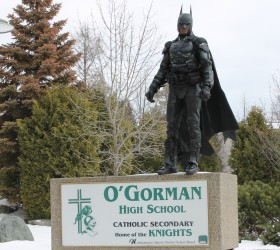 Elementary School Basketball Tournament
Students and coaches from Pope Francis Elementary and St. Joseph School participated in the Pope Francis Grade 3 and 4 Invitational Basketball Tournament. Eight teams participated and the competition was amazing. Great job to the athletes and thank you to coaches!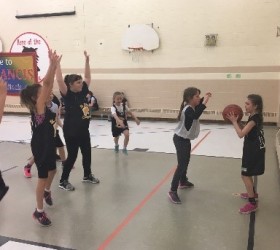 ECCS Students Wear Pink to Stop Bullying
Grade 4 students at ECCS wear pink to take a stand against bullying as part of the international Day of Pink.